Spiritual growth objective
​
Grow in using our gifts to engage in work that glorifies God and promotes the flourishing of our neighbors.
Introduction to Work
---
Because work occupies such a large role in our lives, spiritual formation necessarily aims at transforming our view of work and our approach to work. Why is this transformation of our work so important for spiritual growth?
God is a worker and created us to work. The opening chapter of the Bible portrays God completing six work "days" before his Sabbath rest (Genesis 1; cf. Psalm 104). God displays his wisdom and creativity in producing a vast universe and a planet filled with an astonishing array of creatures. God brings order, complexity, and design as he works to form the world to be a fit habitation for human beings and a setting for the drama of his kingdom to unfold. And when God makes human beings in his image (Genesis 1:26-27), he naturally gives us the gifts and resources to mimic his creativity in work, and he calls us to work as rulers and stewards (Genesis 2:15), fashioning still greater glory out of the riches of God's good world that he has placed into our hands. Work is not merely a necessary means for survival. Doing good work in the world to serve others and contribute to the growth of human culture is a central part of God's good purpose for our lives. Thus, our work has eternal significance, for God will gladly receive the products of human labor in the glories of diverse human cultures in the eternal new creation to come, and God's people will be Christ's eternal royal servants, reigning with him forever (Revelation 21:24, 26; 22:3-4).
Sin corrupts every dimension of human work. The corruption of sinful human hearts inevitably manifests itself in the corruption of our work. A calling and creation meant for our joy is now cursed, and work has become painful and unsatisfying toil (Genesis 3:17-19). Sinful human beings direct their work toward selfish and destructive ends, and people use their skills and resources to devise means of exploiting rather than serving others. When work is no longer understood or practiced as service to God and his kingdom, it easily becomes an idol from which we seek our ultimate purpose, security, and satisfaction. Like all idols, work is a cruel and dissatisfying master when we rely on it for meaning and direction that only God can provide. Moreover, the destructive impact of work's corruption occurs not only in the lives of individuals but also multiplies exponentially when it takes root in the powerful organizations, structures, and systems that human beings form to accomplish work.
Spiritual growth renews and reorders our work according to God's kingdom. Our spiritual growth remains radically incomplete if it does not transform the way we understand and engage in work. We spend a great deal of time learning and training for work, and work (both paid and unpaid) occupies the largest portion of our waking hours. Through work we use our gifts and resources to form relationships, make products, plan events, form organizations, and build institutions that change the world. In union with Christ by his indwelling Spirit, God gives us a new vision for the meaning and purpose of work centered in the mission of his kingdom to bless the world (Genesis 12:1-3). As God shapes us into the likeness of Christ, he empowers us and forms us to engage in work as an act of love for God (Exodus 31:1-6; 1 Chronicles 15:22; 25:7; Ecclesiastes 2:24-26) and a service of love for our neighbors (Ephesians 4:28). By setting us free from the lies and bondage of sin, life in Christ liberates us to become people who engage in work formed by faith, hope, and love for the sake of becoming more like God and promoting the common good.
---
Resources for Study
---
Bible study guides Tim Chester, Gospel-Centered Work: Becoming the Worker God Wants You to Be This 14-lesson study focuses on practical ways Christians should reflect the gospel of Christ in the way we work, our relationships with co-workers, our resisting the temptations of being workaholics or anxious about failure, our choices about work, and the way our work blesses others in community. Marcus Nodder, Making Work Work This eight-lesson study focuses on important biblical passages that relate work to God's purpose in creation, the effect of sin, the work of Christ, the rest and wisdom God provides, our witness to others, and the challenges of money and worry about work. Videos For the Life of the World: Letters to the Exiles This seven-session video series is a fun study answering the question, "What is my salvation actually for?" Employing creative discussions, beautiful art, and engaging interviews, the 20-minute episodes explore how God redeems us in order to be a transforming presence among our neighbors as a sign of the kingdom of God in the world in the areas of family, work, art, charity, education, government, recreation, and the environment. Central Presbyterian Church owns several copies of the series on DVD, and members may borrow them for their group studies (contact Pastor Mike Farley). Participants can enhance their study and conversation by purchasing the accompanying field guide, which provides definitions for key terms and ideas, discussion questions, and guidance for Scripture study and prayer. Reframe This ten-session video series provides a deeper biblical framework for work in the context of the biblical story of the mission of God. The 40-minute episodes explore the dominant cultural stories that influence our view of life and work, a walk through the high points of the biblical story to establish a Christian foundation for our life, and lessons on ways we can serve as ambassadors of God's kingdom in our work. An accompanying participant's guide and leader's guide provide notes on the lessons as well as group activities, discussion questions, and prayers for deeper reflection and response. Books Tom Nelson, Work Matters: Connecting Sunday Worship to Monday Work (Crossway, 2011) One of the very best practical introductions to a Christian understanding and practice of work as a holy calling from God. Nelson covers work in relation to God's creation, the corruption of sin, and the redemption that Jesus has accomplished and is working out in the world through his Spirit. Very practical chapters cover a brief history of Christian views of work, the way that work is a setting for spiritual growth, the challenges we face in work, and the ways that Christians can be a faithful presence of Christ in our work and can contribute to doing justice and promoting the common good of our communities. The book is filled with short testimonies by people who are pursuing a biblical approach to work in many different careers and vocational settings. For a taste of the book, see this interview with the author: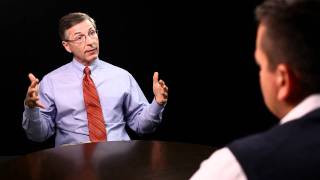 Timothy Keller and Katherine Leary Alsdorf, Every Good Endeavor: Connecting Your Work to God's Work (Penguin, 2014) This study considers work in relation to God's creation, the corruption of human sin, and redemption in Christ. The creation chapters stresses the dignity of work as cultivation of creation and service to others. Chapters on sin cover ways that work feels fruitless, pointless, and often becomes selfish or idolatrous. Chapters on salvation focus on the ways that God's work in Christ gives our work a new story, a new coherence, a new direction, and a new power. Amy Sherman, Kingdom Calling: Vocational Stewardship for the Common Good (IVP, 2011) This excellent study stresses that all kinds of human work are callings from God through which we serve as stewards of his good creation for the sake of the blessing of all peoples. This study advances beyond other Christian books on work by laying out four different strategies by which Christians can use their vocational skills and resources to participate in the mission of God's kingdom: (1) blooming where we are planted by strategically stewarding our current job; (2) donating our vocational skills as a volunteer; (3) launching a new social enterprise; and (4) participating in a targeted initiative of our congregation aimed at transforming a particular community or solving a specific social problem. The book is filled with examples and stories of individuals and churches pursuing all four of these paths of vocational stewardship.
For a taste of the book, see this short talk by the author on work as public discipleship: ---
Action Steps
---
1. Check your understanding.
According to the Bible, what is the "heart," and why is it so central to being a human being and to spiritual growth?
What are the Christ-like character qualities and virtues that the Holy Spirit forms in people united to Christ?
2. Study one or more resources about the heart, character, and emotional health produced by the work of the Holy Spirit in followers of Christ.
Can you identify some key biblical texts that offer teaching about these qualities, virtues, and practices?
What some practical ways to assess and to cultivate the Christ-like maturity one's heart and character?
3. Make a specific plan to work on one or more of these character qualities.
Make a commitment to do some self-examination and ask God to show you areas of weakness needing growth. Keep these matters of the heart and character in mind and bring them before God as you pray from the Scriptures in your practice of the daily office and your ongoing conversations with God as you live a praying life throughout your day.
Make a plan to incorporate some specific practices into your life that will help you cultivate a particular virtue and mature in Christ-like ways. Make sure that your ideas are concrete enough that you will can see and evaluate your progress. Discuss these with your growth group or some trusted Christian friend to seek their support, wisdom, and encouragement.
---
---